potential in Koi
bought at Windsor fish hatchery
(
now
misty pines farm
)
When a customer goes on our website and looks at our koi for sale, they often email or ring and asks what should i look for in the koi when i am choosing, i usually say choose what appeals to you in either color, length, pattern etc, but if you intend to breed to show then there are some attributes that you would favor.
For instance we have koi online to suit all tastes, there is potential in some and others are for the hobbyist who are after one of each species or color combination.
Price is a reflection of the potential in the koi, but when pricing we also take size into consideration, that's not to say a 17cms koi that has a lot of potential wont be a lot more expensive than a 30cms koi with very little potential for a show koi.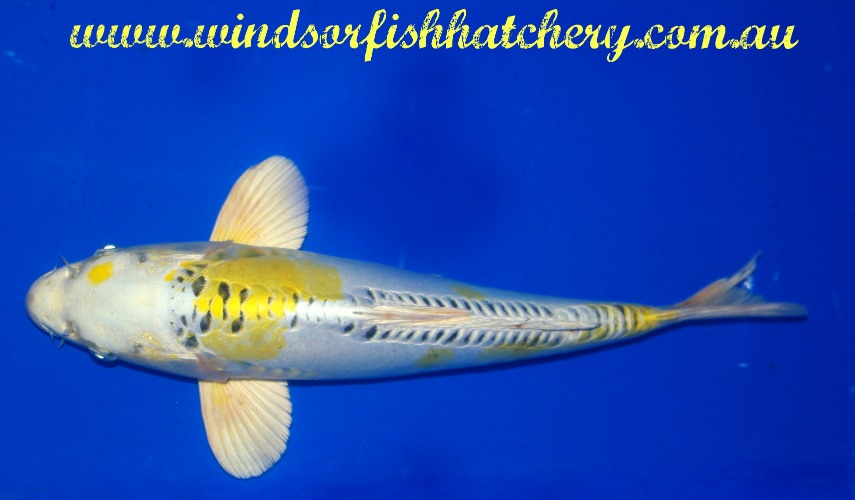 From the shape we think this koi is a female, her head size and shape tells us she has potential to be very big, she is 16 months old and is 37cms already.
The doistu scaling on this koi is very uniform and straight down the spine, features that are desirable in very good quality koi.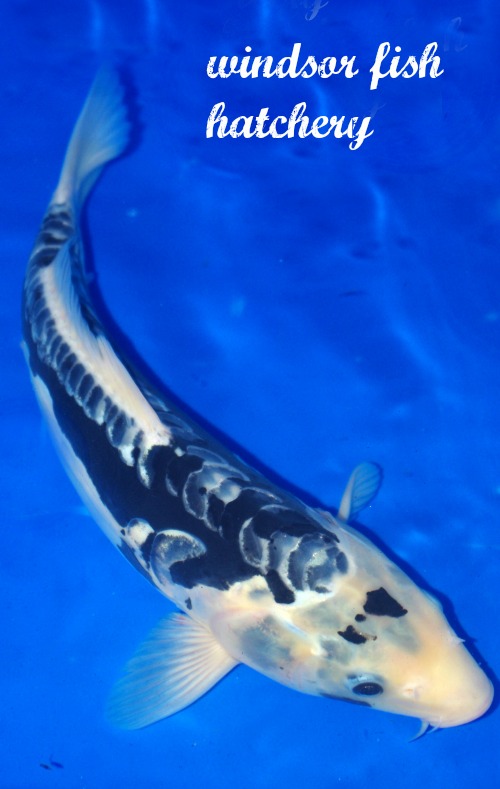 This koi;s unique scale pattern, size 35cms at 16 months old and clean bright white against the sumi (black) make this an excellent koi. There is a number of koi online for sale now, new koi are listed 3 times a month.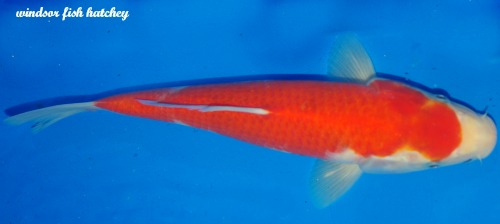 This 16 month old Goshiki koi will
develop as it matures to be a clear 3 step koi with the first step just starting to separate at the hi of the head and the second area is clearly about 2 inches from the tail.
The white on this koi is very bright white and the red is deep red, this should develop into a very nice koi.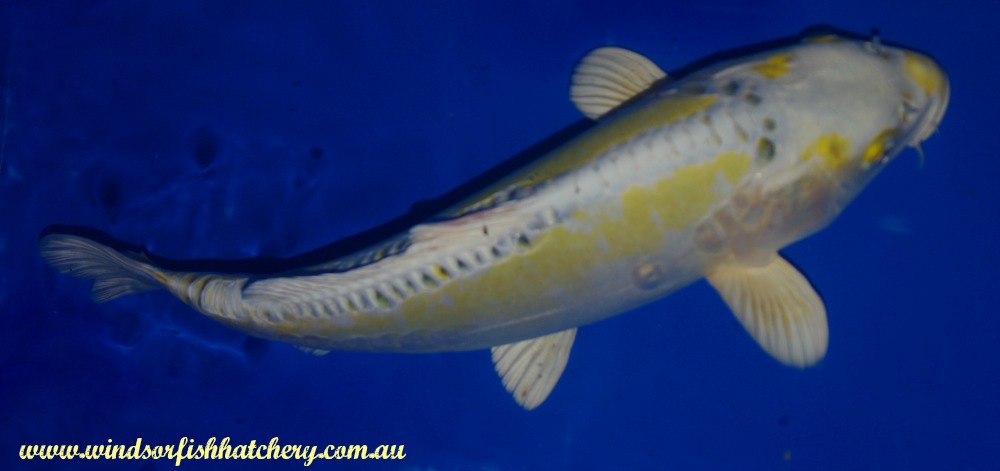 A 16 month old koi 36cms with great clarity of color, the white being very white and the lemon yellow is mirrored in the same pattern on both sides of the entire koi.
New Koi go up on our website all the time, of varying quality, for the more pricey koi you will be able to read a small explanation on what makes that koi the price it is.
Koi change a lot, they live for a long time, so when choosing look for key area such as scaling, size , age, bright white, deep colors and emerging color that may be visible under the skin.
This is an example of how you might expect the koi to change over a four year period