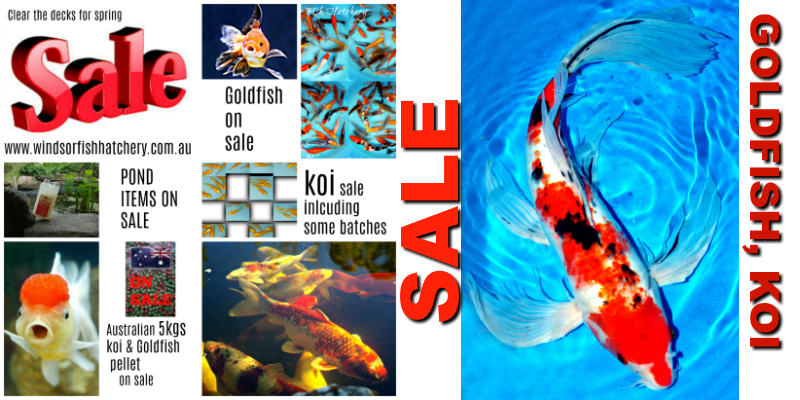 Koi

READ THE BLOG 10 POND TIPS YOU SHOULD DO NOW TO AVOID DISASTER
Shipping of koi to you is calculated at checkout B4 you pay.
Next Shipping of Koi Monday 27th August to arrive Tuesday or Wednesday
Windsor fish hatchery is a licenced hatchery. We breed all the koi we sell. No koi are bought in from any other location, any koi that leave the hatchery cannot be returned. We do not buy koi its in the customers best interest that we keep our koi disease free.
Windsor Fish Hatchery Guarantees the live arrival of your fish.
Find out how live fish shipping works here, this is VERY IMPORTANT reading if you haven't bought fish online through our store before.
orders can be done online or via phone 0432790703
live fish arrival guarantee
Very rarely, despite every care being taken, a fish may die during shipping. In this circumstance if you have not yet opened the bag or let the fish into your aquarium or pond we will refund you the cost of the dead fish only.
To claim DOA you must complete the following:
1.Take a clear photo of the dead fish inside the bag showing that the bag is still intact and has not been opened.
2. Email the image along with your name and address to info@windsorfishhatchery.com.au within 6 hours of receipt of the fish